Spring Junior Program:
2016 Spring Junior Program form (ENTRANCE LEVEL PROGRAM)
-2015-16 Winter Team form (ONLY FOR THOSE PLAYERS IN THE TEAM LADDER) SHOP!
Please note: If you think that your child is at team level, please schedule one 1/2 hour private lesson for assessment. Thank you!
Winter private lessons inventory ends on 02/19.... Spring inventory will start on March 06 and it would be available by 02/15
Book your lessons now either with Coach David Heckler at the Bellaire Rec. Center tennis courts or with Juan Bracho at Feld park tennis courts. THANK YOU!!
Thank you!!! (Our current inventory is from NOVEMBER 29 thru FEBRUARY 19)
TO BOOK LESSONS, go to the court scheduler on the left menu and click lesson search.
Note: (Some slots show as "Available" which is not the same as "Lesson Available")
Note: Please make sure you are booking a Lesson and not a Court.
TENNIS TECHNIQUE APP:
We are happy to have available for all of our students the "Tennis Technique" app, which was designed specifically by Juan Bracho to be used on-court and off-court to aid in the accelerated learning and improvement of tennis techniques. You can find a link to the app HERE.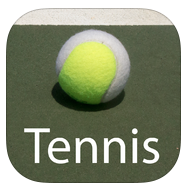 Get our App...in your palm!