DISCOUNTS FOR COMMITED PLAYERS............ ENJOY!!
PRINT PDF SUMMER 2016 TEAM FORM....
(For players that can play a match ages 1st thru 12th grade)
PRINT PDF SUMMER 2016 JUNIOR PROGRAM FORM
(For beginners 1st thru 7th grade and players that cannot play match yet)
2016 JUNIOR PROGRAM TENNIS CAMP E-FORM
What to bring what not to bring
Please note: If you think that your child is at team level, please schedule one 1/2 hour private lesson for assessment. Thank you!
Summer inventory of private lessons will be available by 05/18/16
Book your lessons now either with Coach David Heckler at the Bellaire Rec. Center tennis courts or with Juan Bracho at Feld park tennis courts. THANK YOU!!
TO BOOK LESSONS, go to the court scheduler on the left menu and click lesson search.
Note: (Some slots show as "Available" which is not the same as "Lesson Available")
Note: Please make sure you are booking a Lesson and not a Court.
TENNIS TECHNIQUE APP:
We are happy to have available for all of our students the "Tennis Technique" app, which was designed specifically by Juan Bracho to be used on-court and off-court to aid in the accelerated learning and improvement of tennis techniques. You can access the Apple store HERE.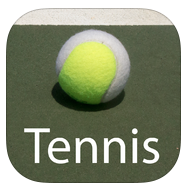 Get our App...in your palm!