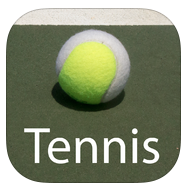 You can access the Apple store HERE.
RULES AND REGULATIONS:
1. Please register above and log in when making private lessons booking from our inventory.
2. When booking private lessons click on "lesson available" not on slots that say available...
(which are for court reservations.) Do not book more sessions than what you have paid for.
3. Please do not use this reservation system for courts..... only for private lessons.
4. If you are an adult, I prefer if you book your private lessons on slots when kids are in
school (such as Thursday mornings and early afternoons)
5. Private lessons are not refundable but they are transferable. You must complete your
package of 12 sessions in 1 calendar year from the date of your first lesson.
6. The commitment of Team and Junior program is an 8 week commitment. No refunds once
season starts.
7. Summer camp commitment is weekly.
8. Beginners should enroll in "Junior Program" pre-k thru 7th grade and/or private lessons in
order to advance to Team level. TEAM players must receive a text from coach indicating which color team the player must practice.
9. Beginners 8th thru 12th grade should take private lessons in order to advance to TEAM
10. Please do not use private lessons as a "stand alone" tactic to improve because it would
delay the growth and is more expensive.
11. Players in TEAM level can skip one season to remain in that TEAM but they will drop down.
12. Players that skip 2 seasons will have to re-test using one or two private lessons.
13. To move up the ladder, players will compete within the season and also via "challenge"
matches.
14. Obviously the more you practice the more you improve. Try hard to study hard so you can
have time for your tennis as well.