Location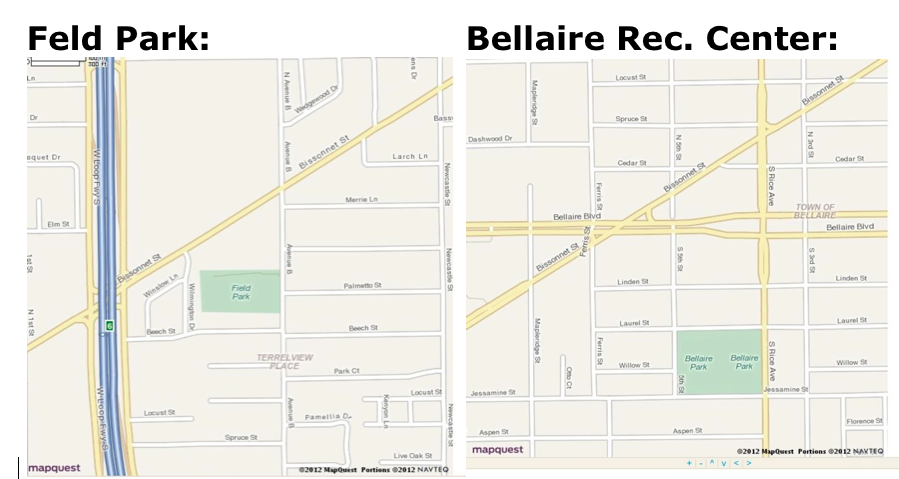 Private lesson locations are at the Feld park and Bellaire Recreation Center tennis courts even though the MapQuest picture refers to Feld Park as "Field Park".
The Bellaire Rec. Center is also the location of our Summer Tennis Camp.
Please Note: Laurel street is not connected anymore between Rice and 5th.
*I like to park on Jessamine and walk to the courts.*